Have a taste of something exotic to transport you to the island paradise of your dreams - there are plenty of bars in Shanghai behind some pretty tasty and interesting tropical cocktails to help you with just that. Whether it is infusing liquor with the herbs and spices of Southeast Asia or adding fresh tropical fruits, these topical cocktails will tingle your tastebuds and put a smile on your face.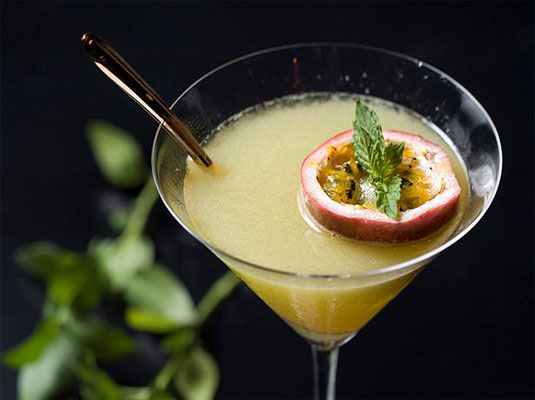 Museo Passion Fruit Sling

How much: RMB 120
Ingredients: Cachaca 51, whole passion fruit, lemongrass, fresh lime, vanilla
Address: 4/F 5 Zhongshan Dong Yi Lu, near Guangdong Lu, The Bund
Tel: 021 63330626

Museo is the newest Bund-side dining venue, an import from Singapore that places an emphasis on European food with Asian influences, as well as the prerequisite up market atmosphere and décor. Any new establishment in this part of town has to take its drinks as seriously as its food and Museo does so with a short list of well made signature cocktails. Made with sugarcane based Brazilian spirit Cachaca as its base, is an indulgent, multi-layered delight. Lemongrass and the citrus of tang of fresh lime and a whole passion fruit cut through the rich bite of the Cachaca, but the interesting addition of vanilla adds a counterbalance to the striking bitter flavors with a dash of smooth sweetness. It's a bright, refreshing and elegant drink – the perfect complement to the atmosphere at this new Bund hotspot.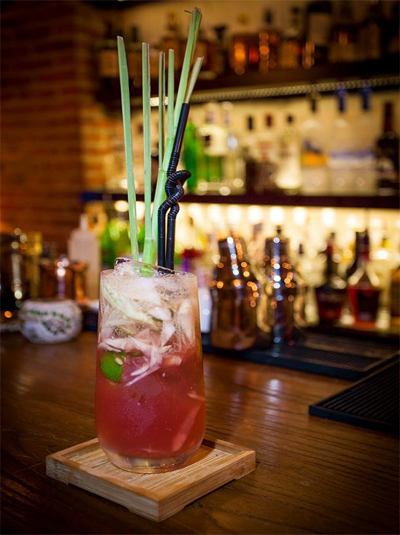 Lemongrass Iced Tea at Singularity

How much: RMB 55
Ingredients: Crushed lemongrass and lime, vodka, freshly brewed jasmine tea, cranberry juice
Address: Room 117 Taikang Terrace, 171 Jianguo Zhong Lu, near Ruijin Er Lu, Luwan District
Tel: 021 54560065


Singularity is a comfortable yet chic bar that does a brisk trade in craft cocktails, often dealing in intriguing local flavor combinations. Their Lemongrass Iced Tea is something special and comes with a healthy dose of tropical twang thanks to the large presence of the eponymous herb. Not only do the flavors of freshly crushed lemongrass, lime, cranberry juice, freshly brewed jasmine tea and plenty of ice create an effortlessly smooth, refreshing and cooling summer drink – and mask a healthy dose of vodka – but it looks great too, mixing rich pink and green hues with sprigs of lemongrass the size of the glass itself protruding proudly from the top.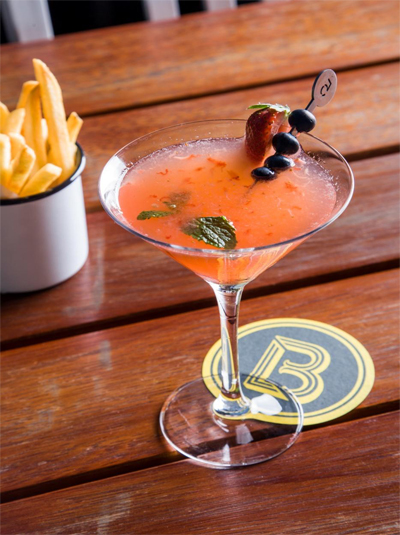 Liberty Sling at Beef & Liberty

How much: RMB 75
Ingredients: London Dry Gin, freshly squeezed lemon juice, fresh berries (strawberries, raspberries, blackberries, blueberries), fresh orange juice, cranberry and simple syrup
Address: Room 1376, 111 West Nanjing Rd, near Xikang Rd, Jing'an District
Tel: 021 62895733


You might think that Beef & Liberty is all about natural, premium grade burgers, but they've put effort in to a drinks menu that can stand proudly next to their famous beefy offerings. Amongst the most refreshing is the tropically fruity Liberty Sling – served in a martini glass, it contains London Dry Gin, fresh orange juice, freshly squeezed lemon juice and a mixture of cranberry and simple syrups as well as a jumble of fresh summer berries like strawberry and raspberry. You might be sipping it in downtown Jing'an, but you'll feel like you've taken a trip straight to the beach.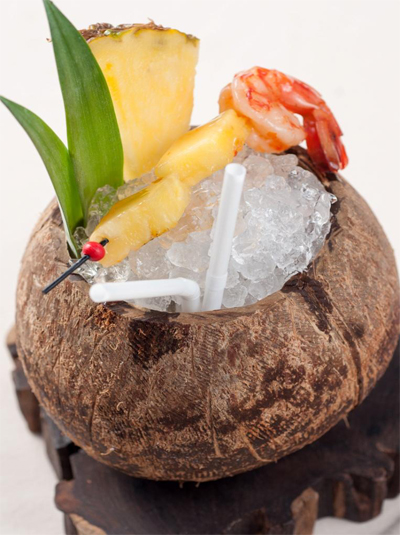 One Night in Thailand at Fennel Cocktail & Kitchen

How much: RMB 85
Ingredients: Thai spice infused rum, pineapple juice, lime juice and coconut milk
Address: 217 Zhenning Lu, near Dongzhu'anbang Lu, Jing'an District
Tel: 021 33531773


Fennel, a relaxed and homey kitchen and cocktail lounge, whip up some seriously interesting drinks. While the environment is calm and subdued with the atmosphere of an extended living room and lilting live music sometimes wafting through the air, the drinks are strikingly punchy. None embody this more than "One Night in Thailand", a totally tropical concoction served in a coconut and made with a base of Thai herbs infused rum. It's a unique flavor for a cocktail, but one the melds sublimely with smooth coconut milk and a piercing hit of citrus from a splash of pineapple and lime juice. Garnished with a cocktail stick of glazed shrimp and pineapple chunks, it goes down like a refreshing hit of South East Asian authenticity.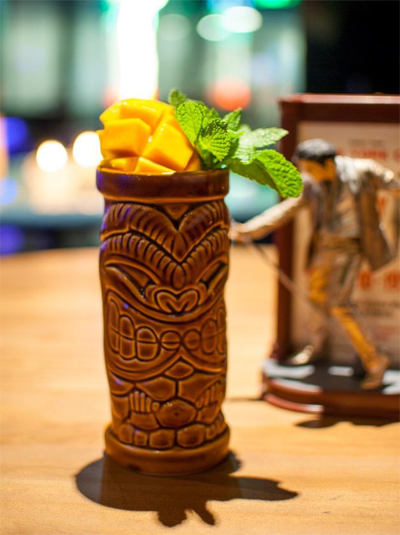 Dirty Boogie at Hepcat

How much: RMB 85
Ingredients: Dark rum, angostura bitters, fresh mint, fresh mango, fresh lime juice, mango syrup, passion fruit syrup
Address: 2/F 359 Kangding Lu, near Shaanxi Lu, Jing'an District
Tel: 021 51213849

50s rock 'n' roll time capsule Hepcat in Jing'an serves cocktails that are just as much of a delectable assault on the senses as its Elvis posters and the vintage jukebox. One of their smoothest, most summery offerings is the fruity Dirty Boogie, made with a base of dark rum and angostura bitters as well as mango and passion fruit syrup. It's got a tropical touch thanks to the tiki glass that it is served in, but what really makes you think of a tropical paradise are the vibrancy of the flavors. Hepcat is serious about using the highest quality ingredients and the addition of fresh mint, fresh mango and fresh lime juice recall not only a sun-kissed beach but the crisp, clear flavors of South East Asian cuisine.