FUMO is a new wine-bar-lounge restaurant concept on Xinle Lu from the team behind UVA Italian wine bar and UVA Café. They are named after the values behind Futurism, a 20th century Italian movement with the idea of leaving behind redundancy and the past for progressiveness and the future.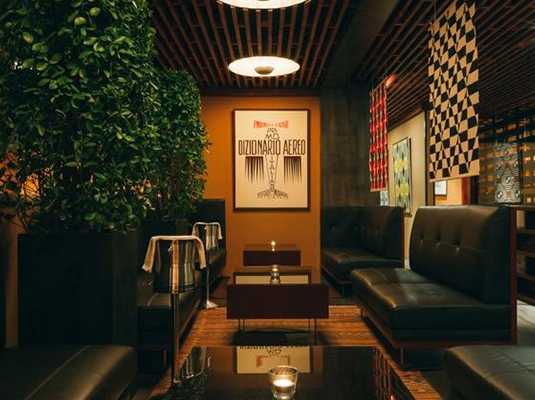 The interiors strongly mirror their ideals – instead of the homey, exposed bricks, red-checkered table cloths we have come to expect out of a traditional Italian restaurant, FUMO wears a dark color palette, accented with dark wood, brown Italian leather, and cement details, very sleek and modern. Abstract posters and prints break up the industrial atmosphere, providing an interesting clash of colors and themes.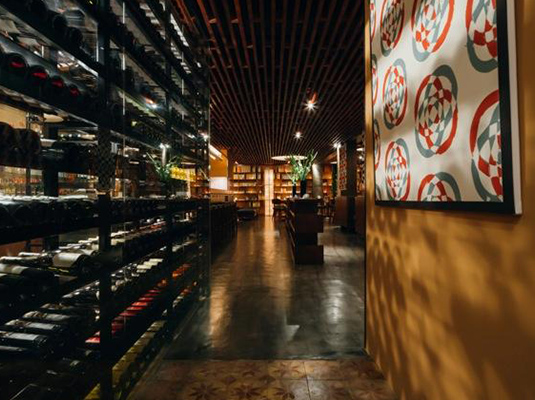 The restaurant has a gorgeously-stocked cellar; other than the usual Italian labels, they also import a variety of premiums and vintages that cannot be found elsewhere. They have a great cocktail list as well, creative and inspiring, with a seasoned bartender (previously at Mercato) working at the helm.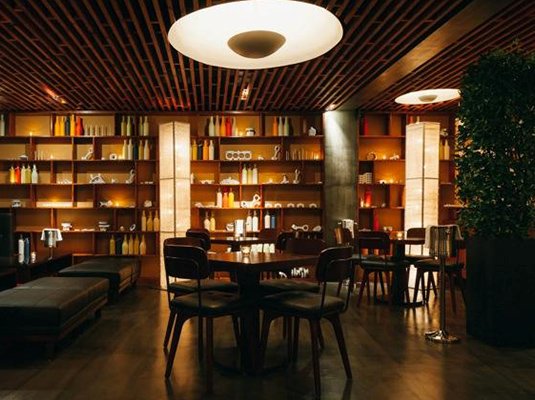 In keeping with the Futurism concept, FUMO is breaking tradition by not placing any emphasis on pastas or pizzas; instead they focus heavily on seafood and meat – Wagyu sirloin, Mussels sautéed with roast garlic and tomatoes, Salmon tartare, among others.

Address: 3/F, 218 Xinle Lu, near Donghu Lu, Xuhui District
Tel: 021 54356317