Thanksgiving is just around the corner and the city is pulling all the stops for this American holiday. Shanghai WOW! has compiled a list of venues that will be celebrating in style, so give thanks, be merry, and eat your way through the night. The definitive guide to Shanghai's 2014 Thanksgiving dinners below!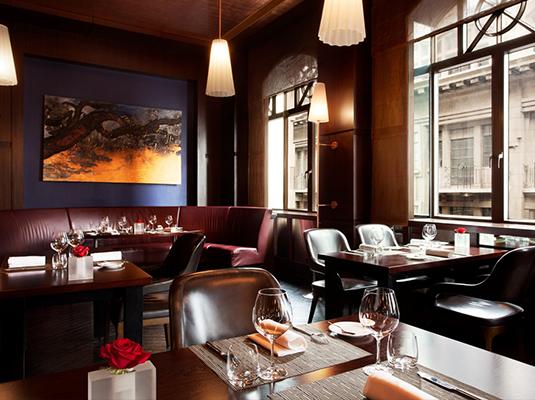 Overview
First conceived in Manhattan as the casual sibling to Jean-Georges Vongerichten's flagship outpost, Nougatine arrives in Shanghai as an upscale bistro adjacent to the Jean-Georges restaurant. It features the same stellar cooking as its more formal neighbor, but in a relaxed setting with walk-ins welcome.
Nougatine at Three on the Bund is the second branch of the bistro. The first adjoins Jean-Georges Vongerichten's signature restaurant on New York City's Central Park West. The Nougatine name originates from the nougat marble floor of the Manhattan restaurant.
At Nougatine, Mr. Vongerichten puts a creative spin on bistro staples including soups, salads, burgers, and meat and fish dishes. Gourmet thin crust pizza is also a menu highlight, with toppings like the signature Black Truffle Fontina.
Nougatine by Jean Georges
Address: 4/F, 3 Zhongshan Dong Yi Lu, near Guangdong Lu, Huangpu District
Tel: 021 63217733
When: Nov 27
How Much: RMB 498 + 10%