Some pretty spiffy cocktail bars have just opened up in Shanghai – they're classy, cocksure and with charismatic mixologists. Along with the new faces in town, we give you these standup cocktail bars that will blow your hair back with creative drinks and incredible lounge space.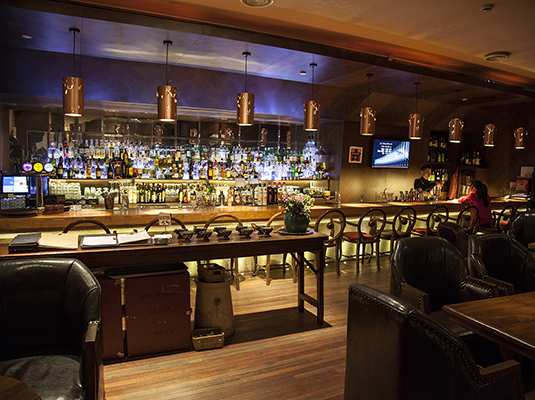 Fennel Cocktail & Kitchen Address:
217 Zhenning Lu, near Dongzhu'anbang Lu, Jing'an District
Tel:
021 33531773
Shanghai WOW! VIP Latest Deals
click here
Fennel Cocktail & Kitchen is a restaurant, live venue, lounge and bar, one of the long-standing favorites known for their Sichuan Peppercorn infused liquors. They recently launched a new seasonal cocktail menu that is bursting with intriguing, inventive delights. Take the creamy Three Days in Thailand, served in a coconut with a pineapple and shrimp skewer, or the fabulously fruity Veggie Vampire made with a port base, grapefruit juice and elderflower syrup. They also have a spin on the Bloody Mary – the Bloody Le Rouge, packing heat with jalapeno-infused liquor and garnished with a crayfish.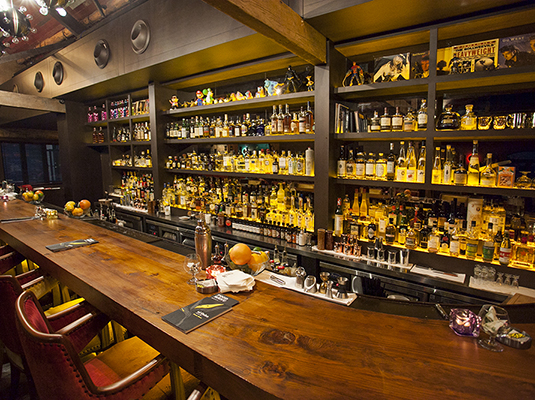 El Ocho

Address: 3/F, Building 3, 99 Taixing Lu, near Wujiang Lu, Jing'an District
Tel: 021 6256 3587

Walk through the florist at Building 3 at the new Zhong Plaza aka 99 Taixing Lu, take the stairs all the way up and you'll find El Ocho – a glorious hideaway for lovers of both cocktails and conversation. The menu here is creative and exceptional – mixologist Aaron Feder laces the colorful, laidback lounge with such persuasive concoctions as "Taiwan is F*%$#@* Hot", a tiki cocktail made with a blend of three kinds of rum, passion fruit infused honey, fresh grapefruit, fresh lemon, fresh lime and homemade raspberry syrup. Feder takes care and attention to detail to a new level – he house-smokes his own tequila and seems to have a limitless knowledge of mixology. If Feder has a breather in between mixing, he might unravel the deeper mysteries of mixology for your bewilderment.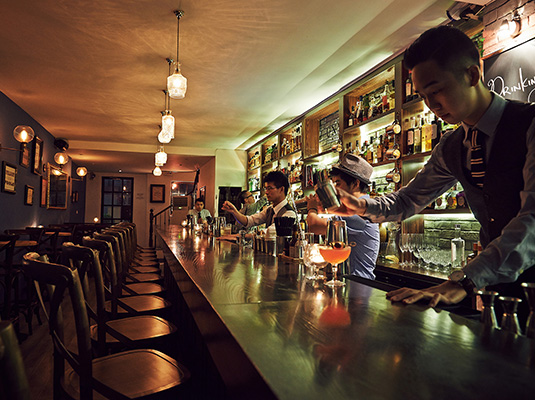 Union Trading Company

Address: 64 Fenyang Lu, near Fuxing Zhong Lu, Xuhui District

Easily one of the most impressive amongst recent openings is Union Trading Company. Embracing quality and quantity, drinks are taken care of by Yao Lu, previously at The Alchemist and The Public, offering 100 drinks to choose from. There are revamped ubiquitous favorites, and inspired twists on golden oldies that are so obscure that those drinks might be new creations. The gin-based Waltzing Matilda, an update on a little known 1895 cocktail is a super fruity blend of gin, white wine, lime juice and passion fruit syrup. With such a huge menu it's a wonder that the cocktails here are so consistently impressive, but they are, offering an odyssey for any budding enthusiasts of interesting, innovative drinking.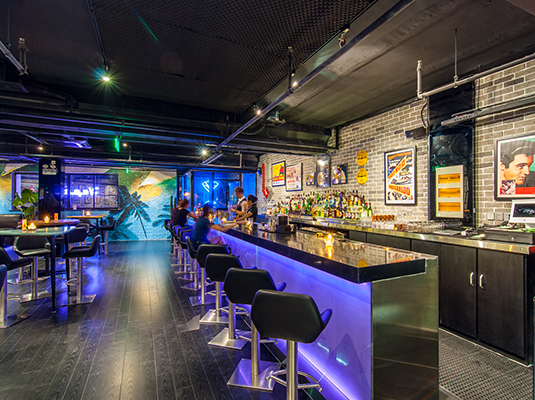 Hepcat

Address: 2/F, 359 Kangding Lu, near Shaanxi Lu, Jing'an District
Tel: 021 51213849

The newly opened 1950s themed cocktail lounge Hepcat flaunts its character – it's thoroughly dedicated as a slick 50s rock 'n' roll haven. Their bar manager is a veteran of Lost Heaven, Mr. & Mrs. Bund and Light & Salt, and it shows in both experience and confidence to whip up something reliably tasty yet comfortably out of the ordinary. Among the best of what these guys offer are the Backseat Bingo, a cucumber and wasabi concoction, and the Dirty Boogie, a fruity mango and rum tiki cocktail. Strong drinks and quite a few gin-fueled bases.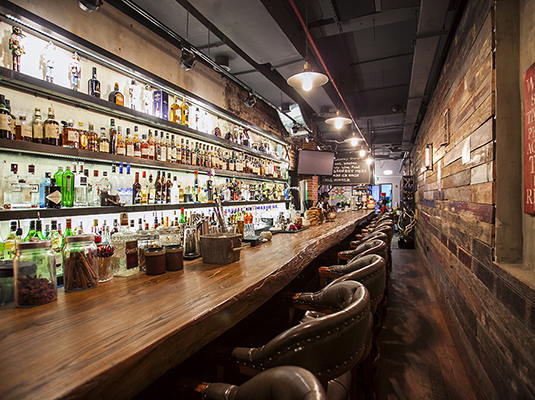 Singularity
Address:
Room 117 Taikang Terrace, 171 Jianguo Zhong Lu, near Ruijin Er Lu, Luwan District
Tel:
021 54560065
Shanghai WOW! VIP Latest Deals
click here
Singularity is a new cocktail bar in Taikang Terrace helmed by a 5-year veteran mixologist from Key Club. Housed in a chic, slightly artsy space with movie reels hanging on the walls, a long bar towards the back and outdoor seating. Middle Night, a luminous mixture of vodka and green peppermint schnapps garnished with bright pink flower petals. The purple-hued Violette Fizz and the Lemongrass Ice Tea – with large shoots of the titular herb shooting out of the glass – are no less eye-catching, and no less delicious.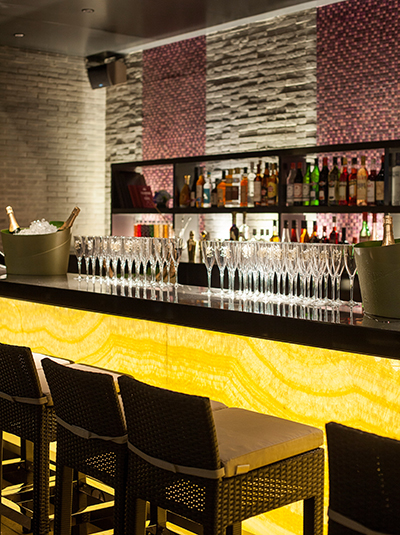 8 ½ Otto E Mezzo BOMBANA

Address: 6-7F, Associate Mission Building, 169, Yuanmingyuan Lu, Huangpu District
Tel: 021 60872890

8 ½ Otto E Mezzo BOMBANA is the famed Italian restaurant at The ROCKBUND. Restaurant manager Leonardo Degl'innocenti has overseen the creation of such outstanding tipples as My Passion, an irresistibly fruity mixture of Citron vodka, Cointreau, fresh passion fruit, fresh orange juice, grapefruit juice and ginger ale. Brownie points for the awesome terrace that looks out to the Huangpu landscape and Bund-front rooftops.